In August, I was over the moon to receive my Tales by Mail box in the post.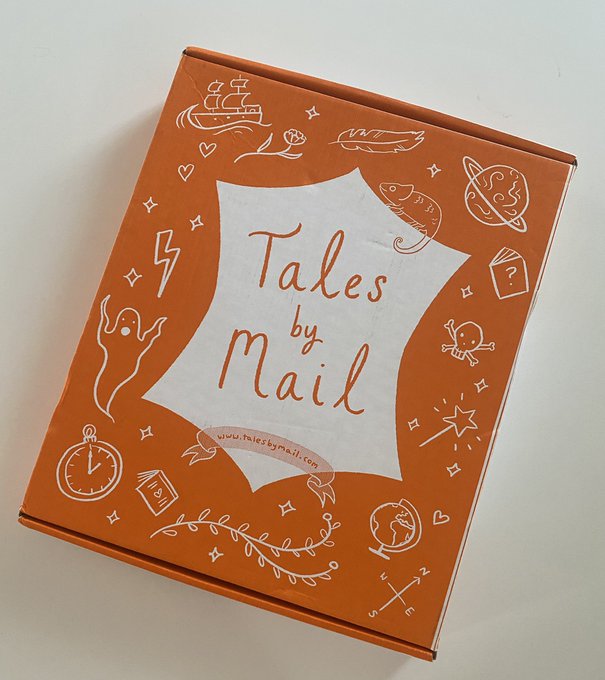 Tales by Mail is a bi-monthly book subscription box for children from eight to 12 years old. This is such a cool idea and something every parent and teacher should look at. Not only will it mean that your child/children/class are getting two new books every two months, it also means that they will be exposed to different, new and high quality texts.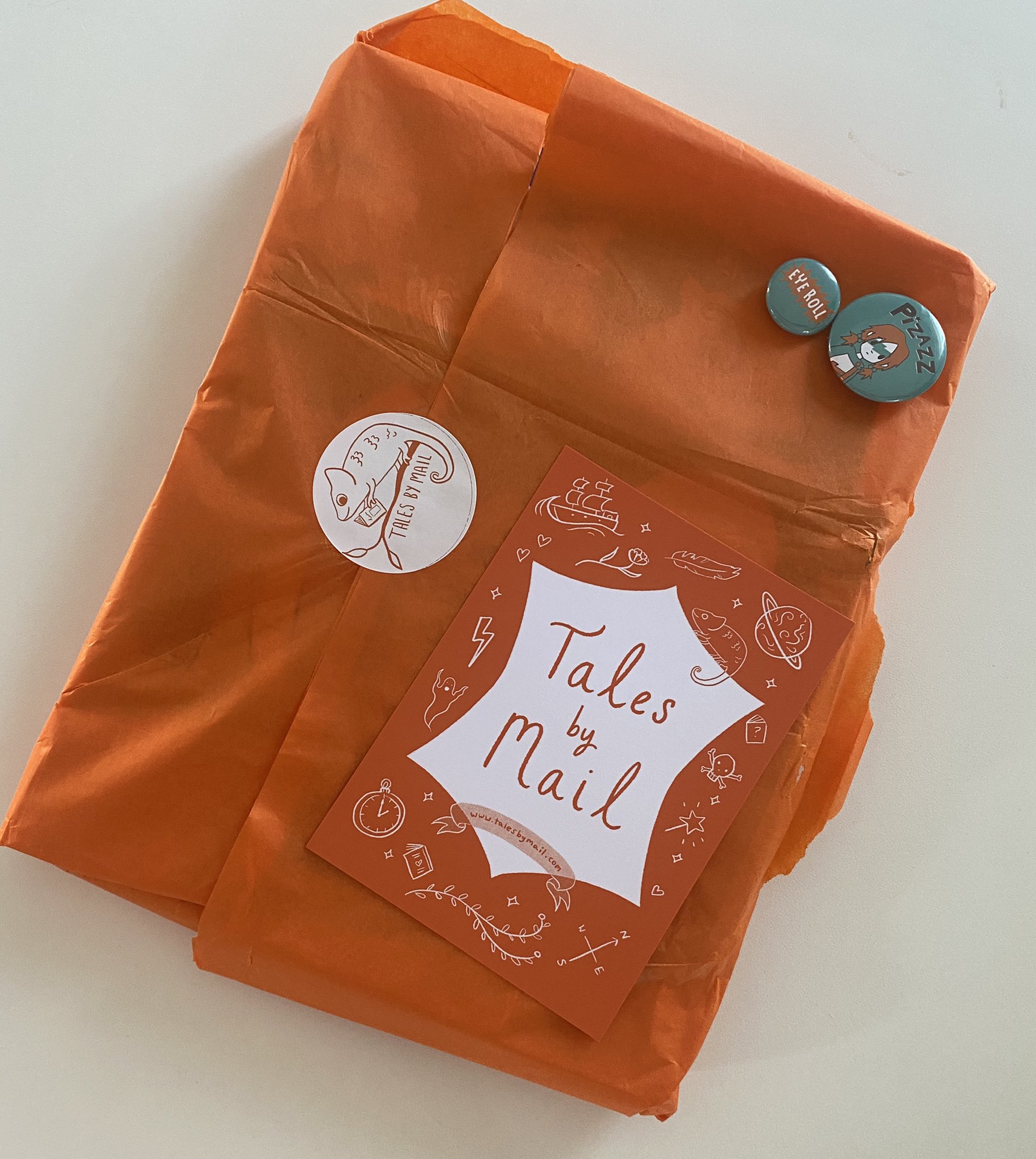 I love the excitement of opening a subscription box! You know something good is coming but you don't know exactly what it is. It is such a joy!
The Tales by Mail box came beautifully wrapped which added to the excitement.
I have to say that I was completely blown away by how much was in the box!
Each box contains two books, chronicle pages, games, activities and surprises. In this case, I was lucky enough to get Wonderscape by Jennifer Bell and Sky Pirates by Alex English, 'Off the Map' themed chronicle pages, a Chicken House pencil, a bookmark, badges and a When Secrets Set Sail activity sheet. It turns the box into much more than just book post… even though we all love book post!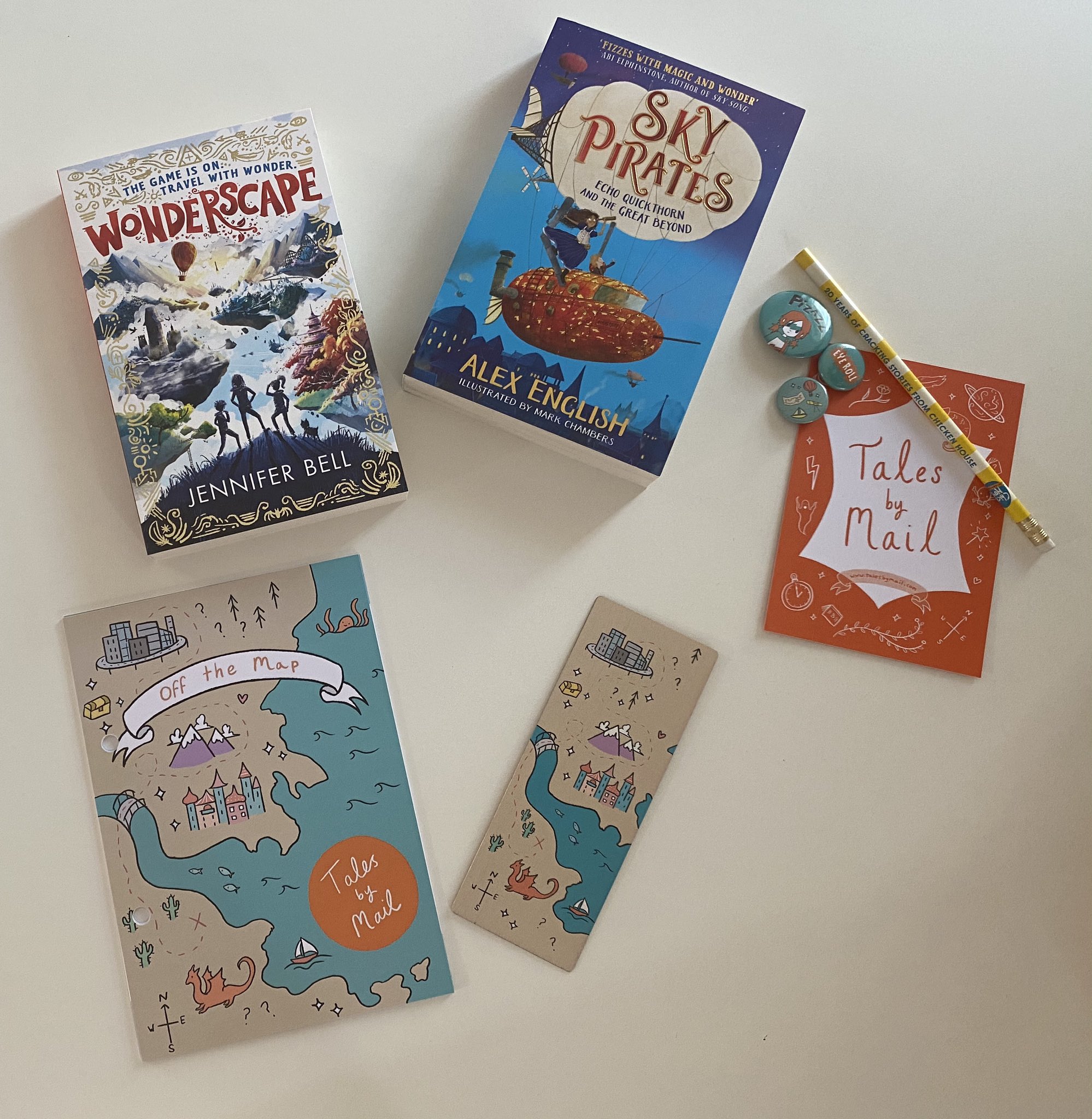 The chronicle pages come hole punched so you can keep them together in a folder! This means that when each box arrives, you can add to the pages and keep them all in order.
The box comes with letters from the authors of the book. This was such a pleasant surprise and a really nice touch. It is so special and something I know the children will love. Whenever we have authors write to us or send us postcards at school, the kids go crazy for it!
On the other side of the letters, there is a space for the children to write a review of the book. After getting a few boxes, the children will have a whole load of book reviews and chronicle pages to look through. This would be great for kids at home but is something I can definitely see working in class too. You could put the special Tales by Mail books on a shelf with the chronicle folder so the children can flick through the book reviews before they choose which text to select.
Each box has a theme. August's was 'Off the Map' and October's will be 'Magic Menageries'… I can't wait!
On the website, there is an option to buy August's box as well as different subscription options. There is even an option for a sibling subscription!
If you want to look the part, you can even buy the folder (see below) for the chronicle pages!
You can check out the Tales by Mail boxes and subscriptions at https://www.talesbymail.com/ or follow them on twitter @TalesbyM. You will also find the Tales by Mail podcast on the website… why not get your children into podcasts nice and early?!
I can't stress enough how cool I think this is! We are always banging on about developing a love of reading and broadening our children's horizons… this could be a game changer!